McDonald`s Employees Training Game
McDonald's has instructors among skilled employees, but they can't waste all the work time for teaching novices. A lot new workers who should be trained by someone or... something.
And McDonald's made a decision to create a game-style application for this aim. So the newbies don't hinder colleagues and their working skills are still becoming better.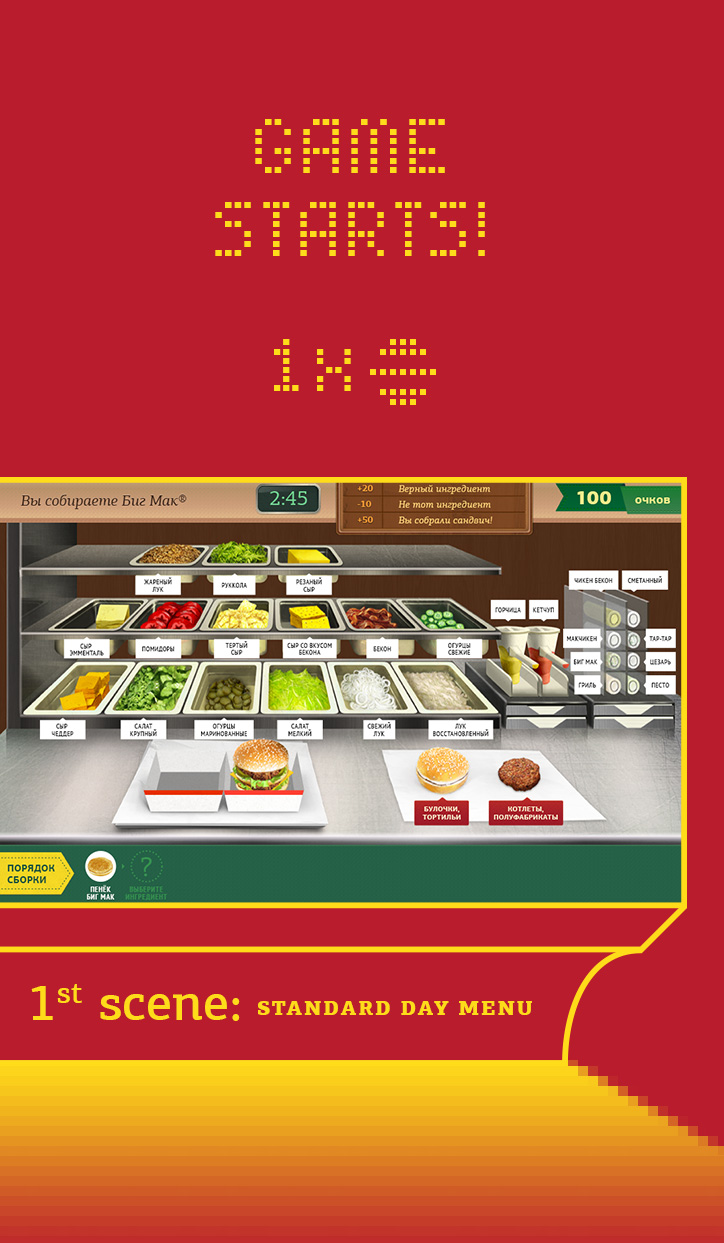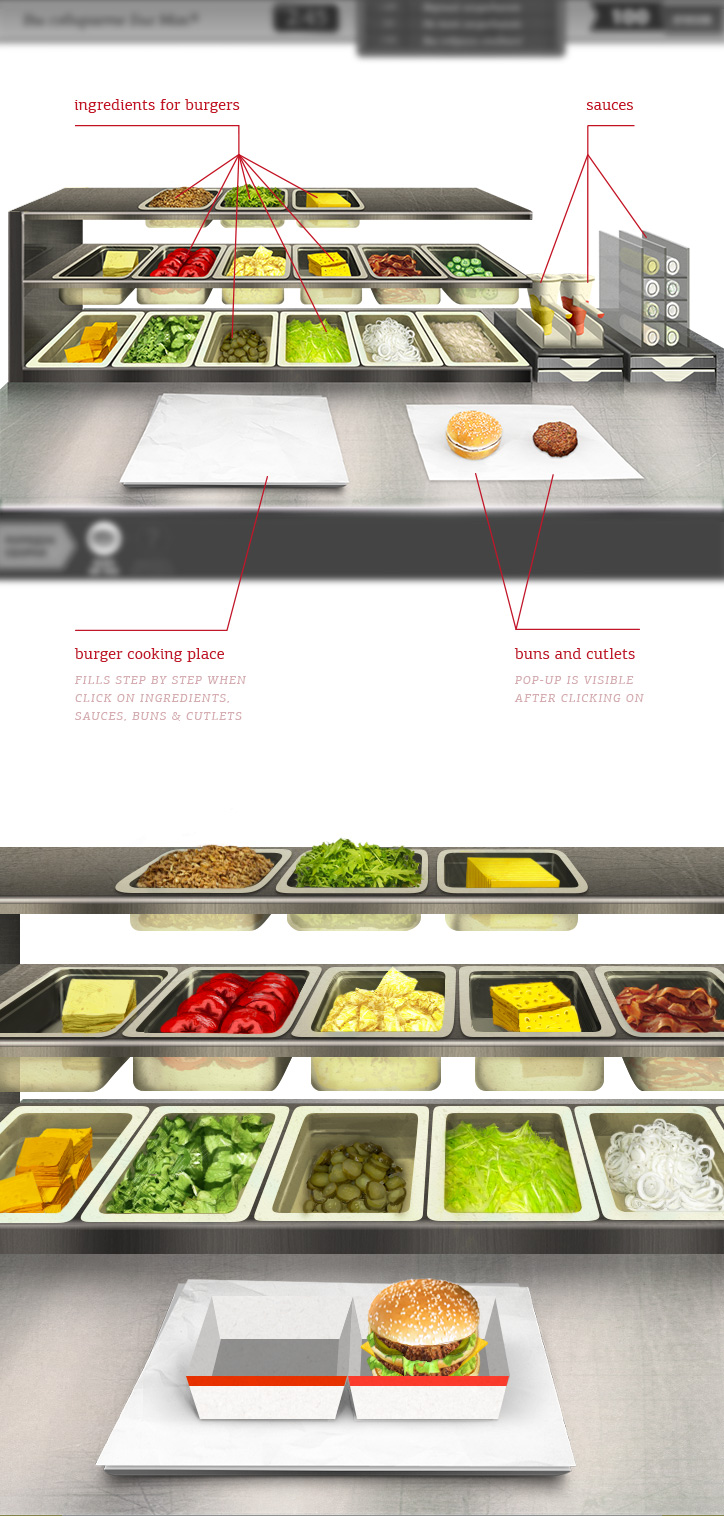 After getting all materials and hearing what client (approximately) wants, I caught our producer, and we discussed game mechanics. Insofar as project seemed to be huge, I drew a game loop scheme for to remember, what player does at any stage.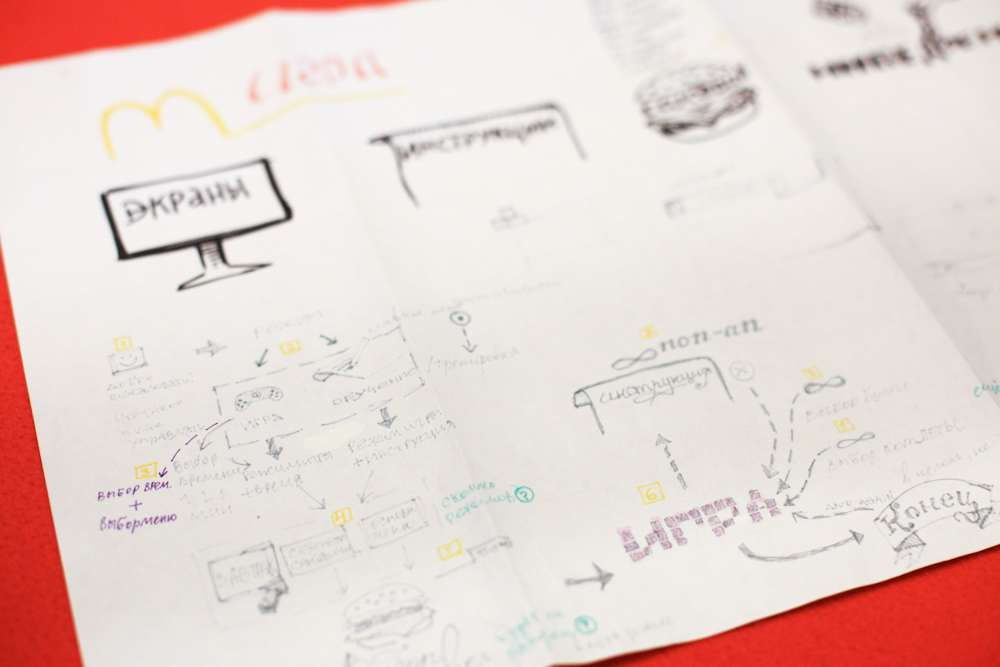 I did a research about similar games and understand that players (or users) will play the game not for pure fun, but for getting skills for successful work. Main objective was to create the game, which won't interfere people to gain knowledges.
McDonald's employees used to see their work place everyday. Therefore I decided that the visual style of the game should be as realistic as it's possible, but bright and distinctive.
First of all, I asked the client to send me work place photos for understanding how to organise gameplay close to reality. I got the photos and started sketching.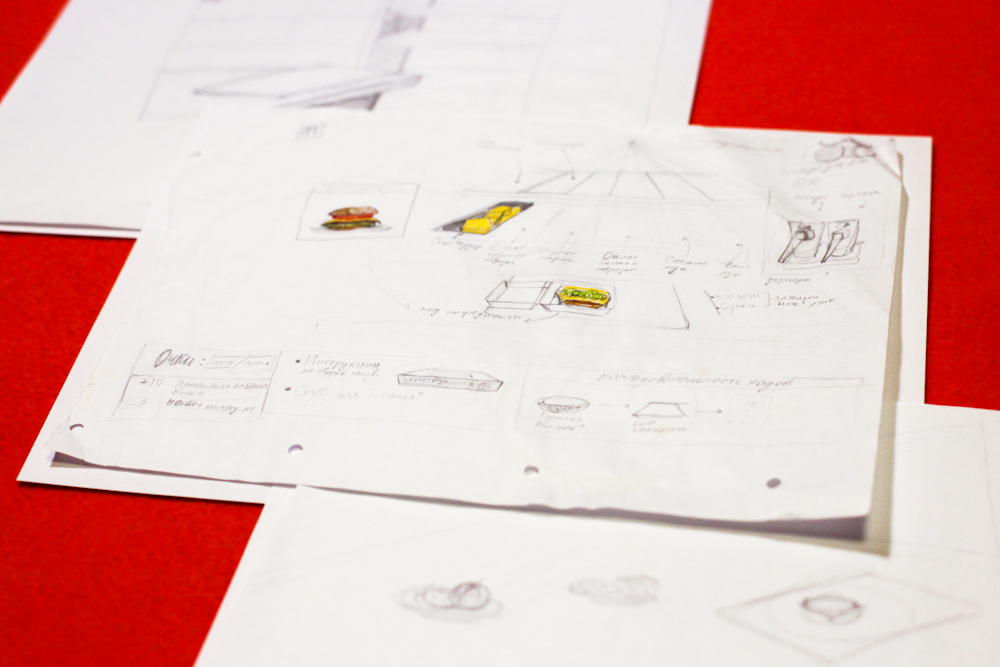 I had to recall everything what I studied in university about descriptive geometry and especially laws of perspective.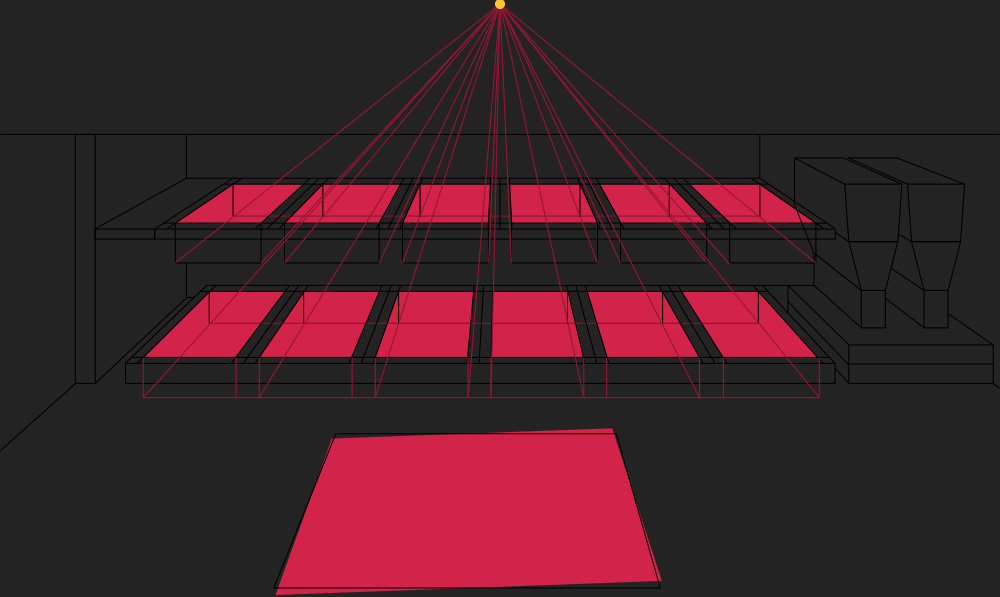 It was interesting without any 3D software just using drawing skill and vector guides. After all, I did it and continued with designing.